Donate To The CHurch Of Applied Psyonetiks to help us in our takeover bid. Extra special donational privilitory features can be had by all, even none CHOAP members.
---
One Lifetimes Salvation Only Two Pounds!
---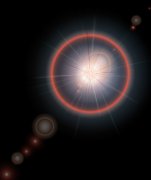 So, not into eternal damnation? Done something you feel the need of absolution for? Just want to make sure? Not a problem my pious friend. Yes indeed, CHOAP can offer you one lifetimes worth of Salvation for only TWO POUNDS! All evils absolved, all sins forgiven and a holy pious atitude to all are yours for this tiny sum. Ah yes, this is truly a bargin.
Some may ask, how can The CHurch Of Applied Psyonetiks offer salvation for such a low fee? Well, using CHOAP Brand Applied Logic, we have deduced that the common wisdom 'Money Is The Root Of All Evil' registers as =TRUE when closley examined.
Therefore to reduce the amount of Base Evil retained by the individial, we can transmute via financial induction your Evil via applying the Salvation Factor both spiritualy and finanicialy enlightening the user.

Shagged your mates bird? Your birds mate? Ate a pork product? Accidentaly worshiped a huge golden calf? Cast your lot on stoney ground? Coveted your neighbors ass? These and any other spiritual transgretions can be deleted and SMUG sanctomony yours for just TWO POUNDS! No other religeon can offer such cheap and easy redemption! No rituals to follow, no self-flagilation, no unsightly confession, no wearing sack-cloth and ashes! Yes, the CHurch Of Applied Psyonetiks is the only place to offer such a CHEAP & EFFECTIVE SERVICE!

In the highly unlikley event that this salvation fails to apply for any reason, Dr. Heracy himself will meet you at the flaming river styx in the nether realm and give you DOUBLE YOUR MONEY BACK! Yes, thats DOUBLE YOUR MONEY BACK! To help you help yourself with your eternity in the Nether Realm, a self help leaflet entitled 'So, Your Damned For All Eternity: Worse Things Happen At Sea' will be made avalable for only four pounds . . .

---
Eternal Damnation Only One Pound!
---
If eternal damnations your bag then yes, you too can damn yourself for all eternity, for the low, low price of just ONE POUND!
Even the Church Of Satan, can't beat that price!
Got an EMO kid, gothic friend, satanic granny or just plain hanker for an eternity being damned? This fine offers just for you! Go get 'em hell spawn! Guaranteed Eternal Damnation for only ONE POUND or DOUBLE YOUR MONEY BACK!!
If by some highly unlikley fact your one pound donation to The Church Of Applied Psyonetiks does not instil COMPLETE AND TOTAL DAMNATION for all eternity untill times end, Dr. L Jon Heracy HIMSELF will meet you outside the gates of paradise and give you DOUBLE YOUR MONEY BACK!! In the case of this infinitesimaly small actuality, a map to famous dead peoples homes will be made avalable from Dr. Heracy for the low, low price of only two pounds . . .

Send $£$£$'s NOW !!!!!