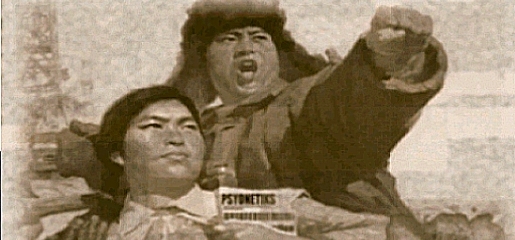 SEND MONEY NOW !!!!!

As a special introductory offer, the first course Levels -1 to +0 Psyonetiks, A Neo Induction are now ONLY £19.99*. We accept all major credit cards, and in rare cases we will accept payment via Meta Reduct Psypayments, & the act of Resposive Direct Redispersal will download RGN/NRGN input direct to Psyon, via Local Node at most aplicable Grid Point on your Level.

Your £19.99 is but a mere price to pay for a Multi Psyon Container Membership to the CHurch Of Applied Psyonetiks. This membership is valid through all current and previous Spatial Incarnations of applicant, using the newest CSE Applied Sciences.

But wait!


There's more!




Hot off the virtual presses, is Psyonetiks: Levels Infin - Outer, our secondary stage of Psyonetikal Esoteric Teachings, mixing the works of Dr. Heracy with some remarkably erudite fortune telling devices. All You Brains Are Belong To Us!



We accept all major credit cards, cheques made out to 'cash', Meta Reduct Psypayments, gold bars, souls, and other forms of payment can be considered. To purchase using bank transfer via Paypal, please click on the logo below.



For all off planet and out of sector inquiries please contact Datax Helim 17, Sector 13, Alpha Plural ZZ5.
What other Meta Personality Reductive Organisation can offer you complete SMUG, a sophistry so mind bendingly complex, our Infini Multi Psyon Container Membership & Psyonetiks A Neo Induction and all other future Psyonetiks publications for ONLY £19.99* ??
None.
The Operand Church Of Psyonetiks.
Washing brains since '98.
But don't listen to us, listen to the multitude of satisfied Personailty Reducted Enhanced Meta Operands we provide throughput to;

---
"I never felt myself untill The CHurch Of Applied Psyonetiks told me who I was." - Richard H, Merseyside, UK.
---
"I used to be a gardenarian wiccan, but now after reading the works of Psyonetiks, I can see how I was clinging to an opressively outmoded belief system." - Anon, UK.
---
""Now I'm smugger than a coachload of Scientologists on crack." - Dr. C.L Ownshoes, Spain
---
"Wow, after using Psyonetiks my brain feels so fresh and clean ." - Mark T, Wales.
---
"A truly evil money grabbing psuedo cult. It is indeed the work of the devil." - Rev. A Fosdyke.
---
"It's so much cheaper than Scientology, and I don't have to look a twat like those Hari Krishna blokes." - John C, Merseyside, UK.
---
"Mr. Painty smells of goats cheese, but now via the power of Dr. Heracys Psyonetiks, I just don't care.." - Anton F, UK.
---
"At first I was all 'liek WTF?!?!? ROFL!' Now I'm all 'All My Brain Is Belong To Them." - Sarah A, Scotland.
---
"After using the Divinatrix system from Levels Infin - Outer, I must say that I was rather impressed with its accuracy, to be frank it scared me a little. . . ." - Dylan T, London.
---
"After subscribing to the CHurch Of Applied Psyonetiks, I felt spiritualy, emotionaly & fianancialy enlightened, after mastering many of the Applied Sciences of the Church Of Applied Psyonetics up to a Level 23 Enhanced Neo Meta Operand, I would encourage any would be subscribers to participate in the Neo Induction Program as a path to greater personal achievment, financial gain*, enhanced +smug factors, freedom* and much, much more than your puny Base Serving /SELF Drone mind can comprehend. David N, Cheshire, UK
---
*Payment of £19.99 covers the first course "Levels -1 to +0 Psyonetiks, A Neo Induction, and all respective Psyonetiks publications, random access to the CHurch Of Applied Psyonetiks INC newsletter. Retroactive MPCM applies to all subscibed members of the CHurch Of Applied Psyonetiks, and all future and previous Spatial Incarnations Thereof/Herafter on this and other Levels of the Grid.
'Financial Gain' is an implied specifactory base level releveance position, any percieved 'Financial Gain' on your part is a base reductive personification of the CHurch Of Applied Psyonetiks INC, 'freedom' as defined by the CHurch Of Applied Psyonetiks may not resemble in ay way shape or form your current understanding of freedom . 'freedom' via SENDING £$£$£'s NOW !!!!!, may be implied via the term 'freedom'.
CHurch Of Applies Psyonetiks INC newsletter subject to valid email address.
CHurch Of Applied Psyonetiks is not just after your money, we want your mind too.